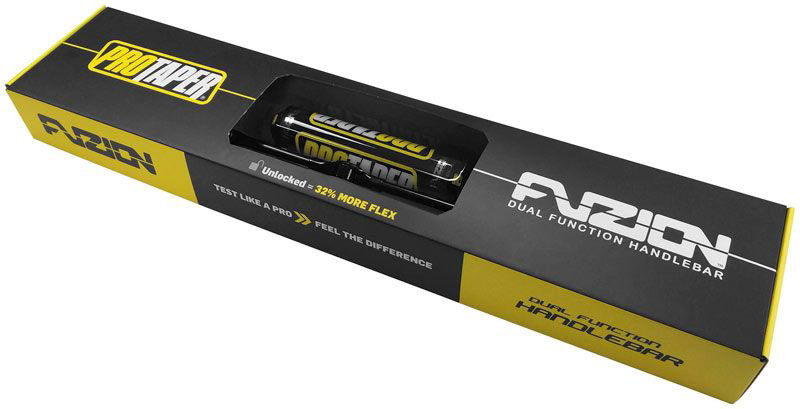 The Fuzion Handlebar was previously packaged and merchandised in a large cardboard box. These were difficult to display and prevented customers from picking up the handlebar and feeling its shape. As a result, customers were less likely to notice and interact with the crossbar mechanism, the product's key feature.
The new packaging makes the product much easier to merchandise and helps it read more clearly as a handlebar at a glance. It also encourages customers to pick the handlebar up, feel it, and interact with the crossbar mechanism.
The outer plastic wrap secures the handlebar pad and contains the inner card, which displays information about the product. A small window in the inner card allows customers to read the bend name printed on the handlebar (in this case, the "Race Team" bend).